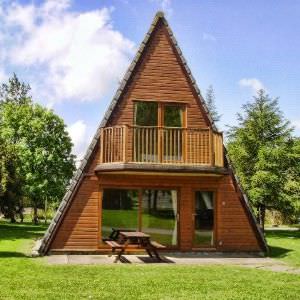 Not up to the Standard I expected from Lakeview.
I must say from the outset that having stayed at Lakeview previously and had an enjoyable holiday.
Our expectations were equally as high for our latest visit.in September. for a two week break.
However, in contrast, this latest stay did not live up to those earlier standards. Firstly in light of the fact that my wife is disabled, and I am a disabled War Veteran we decided for practical purposes to rent a chalet as opposed to two storey units. The only one available was classed as a VIP chalet which was all on one level and in consequence, it attracted a much higher premium, which although the costs were much higher it suited us in respect to our disabilities.
The unit was basically clean although the oven had some residue from a meal prepared by the previous occupants, However that was the least of the problems. Firstly on inspection, we found that the refrigerator was lacking any storage trays on the door and the unit itself was not cooling properly, I reported this to the office personnel and they said that because these units were being upgraded no spares for repair were available.
The next problem was the TV. In that, the remote control was missing which meant that all control had to be managed on the set itself, not too much of a problem if you are fit enough to get up and down and walk across a room. I also reported this to the office and was told that "sometimes people inadvertently take them away with them when they leave" so we had to do without for the two weeks.
The next matter, bearing in mind that this is purported to be classed as a VIP chalet and in turn can accommodate up to eight persons, was that it was lacking in many Kitchen and dining aids such as glasses and items of crockery but more importantly there was no cutting board for food preparation, and no placemats to protect the dining table., which by the way had sustained some surface markings because of that. I was told by the Office personnel that I should have contacted them and they would have supplied them.
Other items to note were that one wall light in the lounge was not working, as was one bedside wall light in the large bedroom. In the communal bathroom, the fitted drawer unit below the hand basin had a number of drawer handles broken or missing. There was also some minor damage to the PVC covering of some of the dining chairs and some staining to a coffee table in the lounge. I did provide the Manager with my list as he had requested a copy from me. It should also be mentioned at this juncture that the Manager was appreciative of the comments and had some empathy with them.
I appreciate that between hirings there will be problems of loss or damage etc but the units should be checked against an inventory before reletting, and I am led to understand that this is not always the case.
As this was hired as a VIP chalet then I believe it fell well short of the standard expected especially in that one had to pay a premium for the two-week hiring.
In general terms we like the complex and its situation in the centre of Cornwall as it affords access to all areas reasonably easily, but notwithstanding that with certain facilities unavailable for public use and the failing in certain areas as I have noted in this report its image as a top of the range holiday venue is not helped.