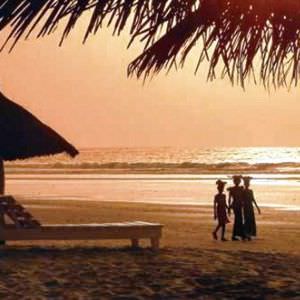 A little gem – fabulous holiday resort!
My wife and I stayed at Kololi Beach Resort for a week last December (15th – 22nd).
I haven't written reviews before but having just been looking back at our photos of our holiday in the Gambia, I realised that I must write this before it is too late. Everything at Kololi Beach Resort is excellent.
The staff are so friendly and helpful, the resort itself is very well laid out, the beach is right on the doorstep, the food in the clubhouse is high quality and competitively priced and the sun shines non stop! If you play golf, the challenging par 3 course on site is a real bonus, and it is free for residents! The pool areas are very clean and there are plenty of good quality sun loungers.
We stayed in a well appointed one bedroom unit which is comfortably large enough for four adults and has the benefit of having two bathrooms, which is most unusual. There is air conditioning in the bedroom and large fans in the kitchen, dining and lounge areas, all of which worked very effectively.
When we were offered an exchange in the Gambia by DAE, we were initially apprehensive about safety and health issues, but we needn't have worried. We felt perfectly safe walking outside of the resort at night and we took malaria tablets just before and during our stay (we had no problems at all with mosquitoes).
There is also good medical support nearby if required.
We loved our stay at Kololi Beach and can't recommend it highly enough.
We are looking forward to our next holiday there.